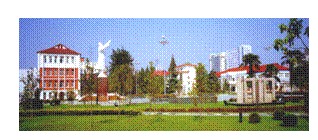 Anhui Medical University(AMU) is one of the oldest educational institutions in Hefei, Anhui province, which is located in the east of central China and honored as "the city with State Innovation of Science and Technology". Around the two campuses are some of the renowned universities and institutions, such as University of Science and Technology of China(USTC), Hefei Institutes of Physical Sciences of China Academy of Science (CASHIPS), and Hefei University of Technology(HUT). AMU, formerly Shanghai Southeast Medical College, was founded in Shanghai by a group of overseas students with M.D degree who returned from Japan in 1926. The idea of those pioneers was to create a medical university to save Chinese people suffering from diseases in the hard time. Following several times of relocations from Shanghai to inland of Anhui Province during the past decades, the university has grown significantly.The spectrum of subjects has steadily been extended and now has developed into a comprehensive medical university with 23 subjects covering nearly all of the medical fields including Clinical Medicine, Public Health and Preventive Medicine, Health Management, Pharmacology, Dentistry, and Nursing, among those eight subjects have been qualified to offer Ph.D. degree. The University consists of eight faculties, totally, 17 000 enrolled students, in which Medical Faculty predominates with over 6,000 students including clinical medicine, laboratory medicine, psychology, anesthesia, and medical imaging, etc.

AMU insists on an important concept since its foundation to promote interdisciplinarity and combination of teaching and scientific research with clinical activities. An important step in combining the strength of medication and medical research was the realization of the necessity for expansion of the campus and establishment of additional affiliated hospitals for students practice and young scientists training. The Teaching and Research Building in the campus provides both domestic and returned overseas scientists with well-equiped laboratories and net access. The First University Hospital and the University Hospital of Dentistry enjoy high reputation in the east of the cent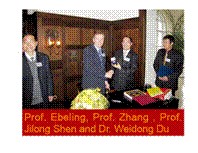 ral country and other three newly set up hospitals have been put into use since years ago, with a total number of 3000 sickbeds. These university affiliated hospitals fulfil their functions and perform their duties in clinical treatment, research, teaching, and courses of study. In addition to the "hardware" construction, the university has been focusing on both basic and applied research, ranking in top one of the province-owned academic institutions in the grant harvest from the National Science Foundation of China (NSFC) and featuring several recognized special areas such as dermatology and venereal diseases, which is now the National Key Discipline with several significant achievements in Genome-wide Association Study (GWAS) of psoriasis and other dermal lesions. Pharmacology shares one of the main research areas and involves the screening and characterization of efficacious compounds from Traditional Chinese Medical Herbs. This subject was the first one to be granted independent doctorial degree award in the province. Other disciplines including epidemiology, infectious diseases (microbiology and parasitology), aging and regenerative research, maternal and child care, gastroenterology, neurology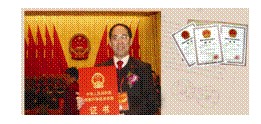 and psychology, gynaecology and obstetrics, and organ transplantations, etc. are also responsible for fostering the new generation of scientists and further training of staff and recognized as well for their talents and overwhelming achievements in the state.

Under the chairmanship of the university president and director of the board, the General Faculties Council includes:
Four Vice presidents as the deputy of the president:
The vice president of studies for the courses of students;
The vice president of research for research administration (including that of five affiliated hospitals);
Two other vice presidents responsible for co- managing the university hospitals and campus facility service, respectively
The General Faculties Council establishes the principles for curriculum provision, major area of professions/programs and use of the state funds for teaching, research and training, and draws up the structural and developmental plan of the university.? It also makes decisions on the planning of building projects and allocation of space.
The research profile of the Faculty of Clinical Medicine of AMU is characterized by the following main areas:
Dermatology (gene variants in some skin disorders and the relevant autoimmune diseases e.g. systemic lupus erythematosus, SLE)
Clinical pharmacology (anti-inflammatory immunity)
Oncology and molecular pathology
Infectious diseases (including their pathogens of parasites and viruses) and immunology
Neurosciences
Gynaecology and obstetrics(Assisted reproductive technology)
Gerontology(Alzheimer's disease and other neurodegenerative diseases)
Organ transplantations
The research profile of the Faculties of Preventive Medicine and Health Management of AMU is characterized by the following main areas:
Epidemiology and statistics
Maternal and child care
Toxicology
Health economics
Health informatics
Hospital information system
The research profile of the Faculties of dentistry of AMU is characterized by the following main areas:
Maxillo-facial surgery
Parodontopathy
Stomatologic esthetics
Biomaterial of dentistry
The research profile of the Nursing School of AMU is characterized by the following main areas:
Nursing psychology
Medical Nursing
Surgical Nursing
Critical Care
All the main areas mentioned above are the research networks, financially supported by a variety of providers from national and provincial governments– by numerous projects and involve basic, clinical, and preventive medicine. The central concern in all cases is to enhance the cross-talk of interdisciplinarity and improve the molecular understanding of pathogenesis and profound knowledge of etiology with the aim of developing new and more efficient methods of prevention, diagnosis and therapy.
Training and Promotion of Young Scientists
One of the central aims of AMU and its affiliated hospitals is to cultivate and promote the new generation of scientists on the doctoral and postdoctoral level. Graduates of all medical courses of studies, who have gained the bachelor degree after five years study and the following three years postgraduates program, or those who have finished the seven years study of clinical medicine, can get their master degree from all of the medicine and its relevant disciplines.Candidate or students with MS degree can acquire the Doctor of Medicine (MD) degree and Doctor of Philosophy (Ph.D.) after successful examination and participation in the course of doctoral studies.
Parts of professors of some disciplines in AMU
Biochemistry, Molecular Biology, and Biology
Prof. Dr. Yuan Wang? wangyuan@ahmu.edu.cn
Asso. Prof. Dr. Jian Du?? dudu@mail.ustc.edu.cn
Asso.Prof. Dr. Haisheng Zhou??? haishengs@ahmu.edu.cn
Prof. Dr. Libin Fan?
Community Medicine and Family Doctor Program
Prof. Chuanlai Hu? chuanlai@mail.hf.ah.cn
Maternity and Child Care centre
Prof. Dr. Fangbiao Tao? fbtao@ahmu.edu.cn
Microbiology and Parasitology
Prof. Dr. Jilong Shen? jlshen@ahmu.edu.cn
Prof. Dr. Jijia Shen? shenjijia@hotmail.com
Prof. Mingli Wang anhuiweishengwu@yahoo.com.cn
Immunology
Prof. Dr. Linjie Zhang? zlj33@vip.sina.com
Prof. Dr. Quan Sha? qsha2@yahoo.com
Pathology and Pathophysiology
Prof. Dr. Qiang Wu?? aydjohn@yahoo.com
Prof. Dr. Siying Wang sywang@ahmu.edu.cn?
Histoembryology
Prof. Dr. Xiaorong Chen?
Anatomy
Prof. Dr. Hui Han? hanhui12@yahoo.com
Pharmacology
Prof. Dr. Jun Li? amuicplj@mail.hf.ah.cn
Prof. Dr. Wei Wei? wwei@ahmu.edu.cn
Prof. Dr. Feihu Chen? cfhchina@sohu.com
Prof. Dr. Zhiwu Chen? wzcxiong@mail.hf.ah.cn
Physiology
Prof. Dr. Liecheng Wang? wangliecheng@ahmu.edu.cn
Epidemiology and Statistics
Prof. Dr. Dongqing Ye? ydq@ahmu.edu.cn
Prof. Dr. Yefan Sun? sun611007@163.com
Maternal and child care
Prof. Dr. Fangbiao Tao? fbtao@126.com
Health Management
Prof. Dr. Qicheng Jiang? aydjqc@mail.hf.ah.cn
Nursing
Prof. Weili Wang? gengwwl2004@163.com
Blood Transfusion:
Dr. Maohong Bian?? mhbian@126.com
Gynaecology and Obstetrics
Prof. Dr. Yunxia Cao???? caoyunxia6@126.com
Clinical Chemistry and Laboratory Center
Prof. Yuanhong Xu?? xyhong1964@163.com
Asso. Prof. Dr. Shihe Guan shiheguan@126.com
Stomatology and Dentistry
Prof. Dr. Jian Zhou? zj@ahmu.edu.cn
Asso. Prof. Dr. Yan Xu? yanxu09@yahoo.com.cn
Infectious Diseases
Prof. Dr. Xu Li?? aylixu@yahoo.com.cn
Prof.? Dr. Gengyun Sun? sungengyun@tom.com
Prof. Dr. Zizhong Xiong? xiongzizhong@sina.com
Prof. Dr. Jiabin Li? lijiabin948@vip.sohu.com
Dermatology
Prof. Dr. Xuejun Zhang? zhangxuejun@ahmu.edu.cn
Gerontology
Prof. Dr. Rongyu Liu ?rongyuliu@gmail.com
Urology Surgery
Prof. Dr. ChaoZhao Liang? ahykdxcz@mail.hf.ah.cn
Medical Imaging
Prof. Dr. Yongqiang Yu? yuyongqiang@hotmail.com
Orthopaedics Surgery
Prof. Dr. Zongsheng Yin? yinzongsheng@sina.com.cn
Cardiac Surgery
Prof. Dr. Jianjun Ge? gejianjun@mail.hf.ah.cn
Neurology and Psycology
Prof. Dr. Kai Wang? wangkai1964@126.com
Gastroenterology
Prof. Dr. Jianming Xu?? xjm1017@yahoo.com
Child Rehabilitation
Prof. Dr. Jiulai Tang?? 8888@21cn.com