Big cooperation, big science will be bound to enhance the core competitiveness of our university." said President Zhang Xuejun at the 2011 symposium of Ph.D supervisors. His words started the heated discussion of 61 Ph. D supervisors of our university.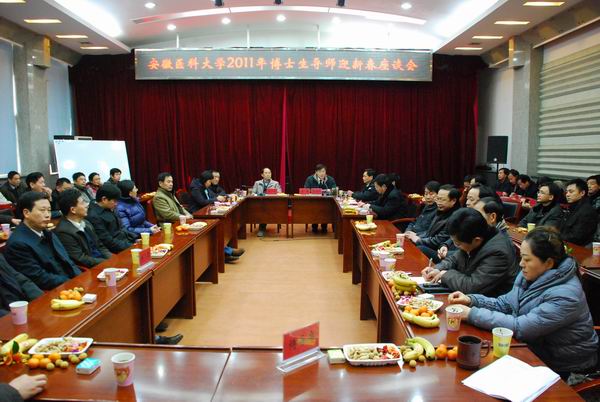 To welcome the approaching of the Spring Festival, the 2011 symposium of Ph.D supervisors was held in an Academic Lecture Hall of our university in the afternoon of January 30. Our university leaders Li Jun, Zhang Xuejun, Jiang Min, Sun Yixiang, Sun Aihe, Cao Yunxia, Liu Qunying attended the symposium. Li Jun, Secretary of the Party Committee, presided over the symposium and delivered a speech while President Zhang Xuejun gave a keynote speech.
During the session, revolving around the topic of scientific and technological cooperation, the Ph. D supervisors talked freely on interdisciplinary development, discipline establishment, management system and support mechanism. They put forward many valuable suggestions and ideas which will surely contribute to the development of our university.