From April 13 to 15, 2018, the ninth National Medical Colleges Students Clinical Skills Contest East China Division was held in Xuzhou Medical University. The team of Anhui Medical University composed of Jiang Huimin, Chen Bingrong, Chen Chengand Xia Lin won the Grand Prize with their excellent performance and were qualified into the national finals, which refreshes the best record of contest history of Anhui Medical University.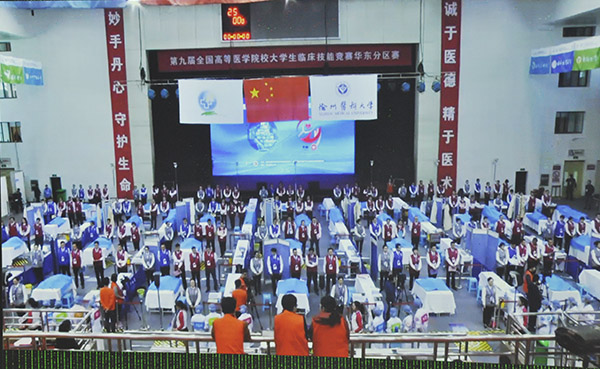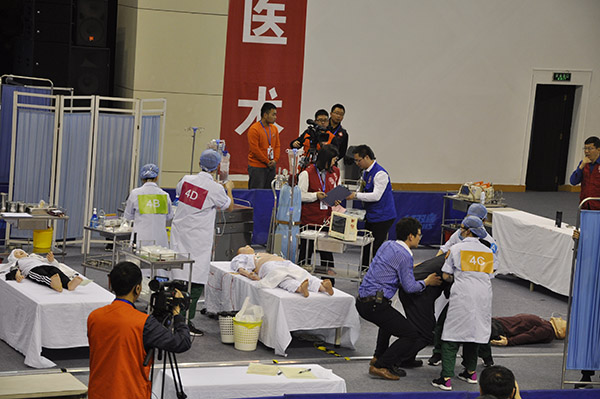 Li Jun, Secretary of CPC Party Committee of Anhui Medical University, congratulated the AHMU team for their outstanding achievements in the first time and expressed his appreciation for the efforts of all the teachers and students. President Cao Yunxia directed the competition and observed the entire process.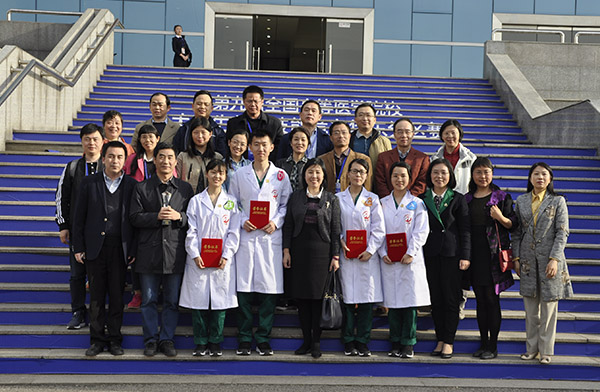 The team of Anhui Medical University was organized and trained by the First Clinical Medical School (the First Affiliated Hospital of AHMU). With concerted efforts, calmness and consistent performance, the four contestants finally won the Grand Prize as a team and the five individual awards including the processing technology of newborn babies, gonorrhea diagnosis, ocular chemical burns, fungus inspection and endotracheal intubation.
"Advocating medical ethics,revitalizing medical skills, adhering to medical principles, displaying medical elegance"is set as the objective for this contest in East China Division. A total of 132 university students from33 universities of the provinces of Anhui, Jiangsu, Zhejiang, Fujian, Jiangxi, Shandongand Shanghai cityparticipated in the competition. The full use of medical models, standard patients (SP), and clinical thinking software created a realistic clinical scenario for assessment. Through setting different sections of preliminaries,quarter-finals,semi-finals and finals and combining together several competing methods of multi-station type, track type and single-station type, the contest is designed to assess the contestants' comprehensive abilityincluding their clinical thinking and humanistic ethics, clinical skills, team spirit and communication skills, professional spirit, psychological quality, critical thinking and consciousness of laws and regulations. After two days of fierce and intensecompetition, two grand prizes, four first prizes, six second prizes and 20 third prizes were decided.
The national finals will be held at Dalian Medical University in mid-May.