On the afternoon of April 25, 2018,AHMU held a meeting for clinical teaching and internships for international students in the conference room on the fifth floor of the new administrative building. President Cao Yunxia attended the meeting.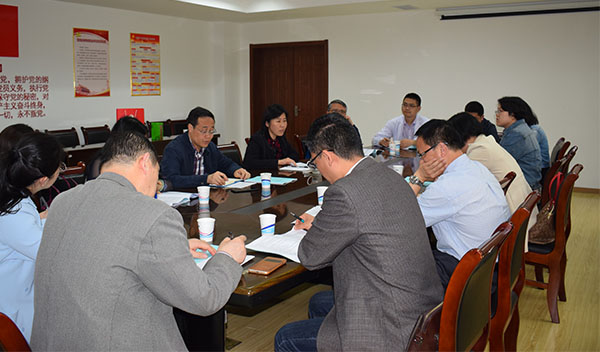 Cao Yunxia first made a brief review of the development of international education in AHMU, affirmed the efforts made by AHMU in recent years and the achievements it had made in international education, and at the same time emphasized the importance and urgency of clinical teaching quality guarantee. She pointed out that the current international education in AHMU was still in the development stage, and the teaching process, teaching order, teaching methods and means still needed to be improved. President Cao said, "Clinical teaching is an important part of medical education. Each clinical teaching department needs to strengthen the overall management of education and teaching, improve the rules and regulations as well as the organization, and establish a clinical teaching quality guarantee system and incentive mechanism." In particular, she emphasized that the clinical teaching work should be standardized and educational administrations at all levels must strengthen the supervision and management of teaching quality.
Wu Qiang, dean of the School of International Education, gave a report and a comprehensive summary of the current status of clinical teaching, and also made arrangements for the next focus in clinical teaching.
Staff of the teaching and student management departments of the School of International Education, as well as the deputy deans in charge and the heads of the Science and Education Office of the teaching departments undertaking the clinical teaching tasks of AHMU attended the meeting.