From May 12 to 13, 2018,the Ninth National Medical College Students' Clinical Skills Competition was held in Dalian Medical University. Four competent contestants, Jiang Huimin, Chen Bingrong, Chen Chen and Xia Lin, from Anhui Medical University remained calm during the competition, and with solid clinical skills and excellent performance won the first prize.That's the second time team AHMU brought home such award from this competition.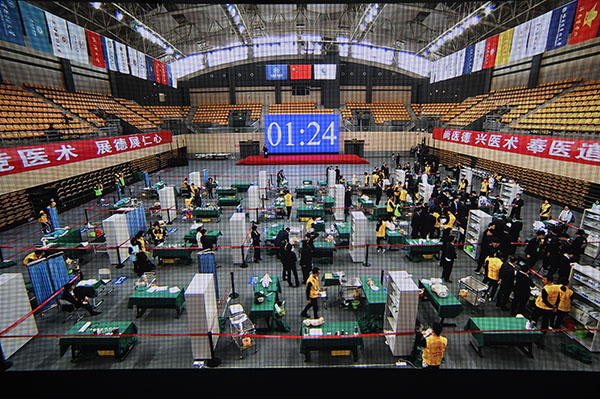 On the morning of May 11, Li Jun, secretary of the Party Committee of AHMU, gave the contestants and instructors a send-off. He encouraged them to take off the burden on their mind, bring into play the excellence they have achieved by regular training and strive to achieve excellent results. President Cao Yunxia highly valued the competition and visited the contestants and instructors during the contest. She watched the whole competition, guided the contestants and instructors and cheered for them.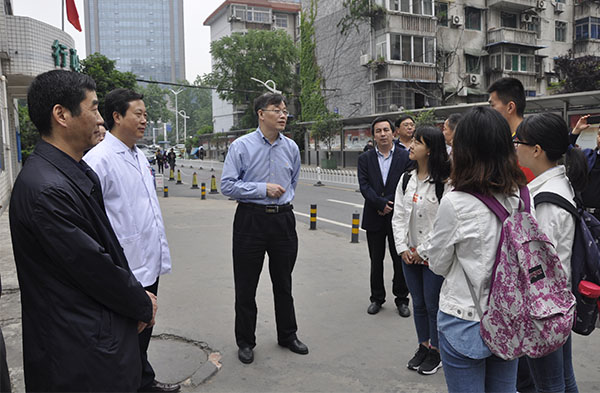 With the theme of "Medical-skill competition; benevolence demonstration", the finals included 42 teams of 168 contestants,who had been qualified by winning the five regional competitions in East China, Northeast-North China, South China, Central China and Southwest-Northwest China. The competition consisted of four parts: preliminaries, the second-rounds, semi-finals and finals, which adopted the form of track contest. The whole competition ground was divided into multiple stations in which contestants were required to handle respectively specific clinical scenarios. For the final round, an additional quick-answer session was added.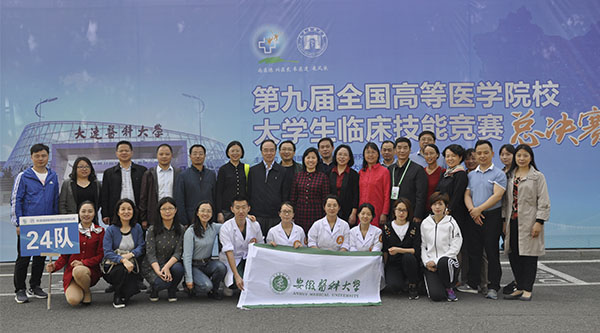 The preliminaries were divided into the morning session and the afternoon session, with 4 stations to cover in the morning session and 28 minutes for each round, and 5 stations in the afternoon session and 35 minutes for each round. In the second-rounds and the semi-finals, 5 stations were set, each for 35 minutes. The finals were divided into two parts:the quick-answer session and the track contest session. There were 3 clinical scenarios in the track contest session, with 25 minutes allowed in total. The competition covered disciplines of internal medicine, surgery, gynecology, pediatrics, first aid, neurology, and infection. In the competition, a large number of standardized patients were included and great importance was attached to the combination of clinical thinking and clinical settings.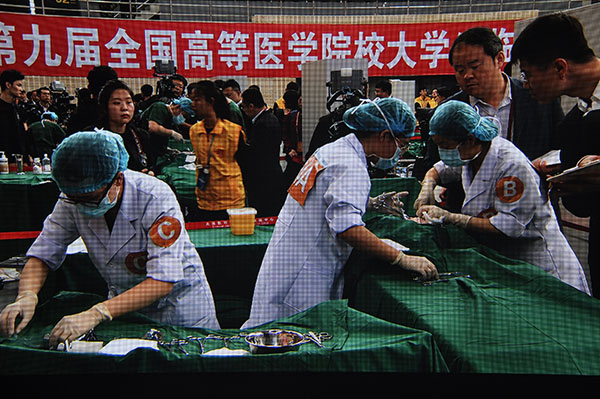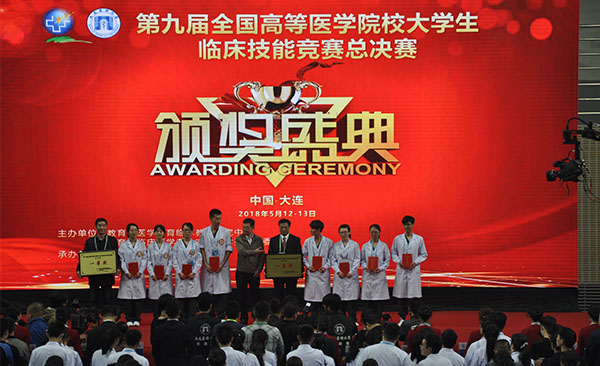 It was reported that this competition awarded 3 grand prizes, 5 first prizes, 12 second prizes and 22 third prizes.