From July 11 to 12, 2018,the 20th teaching workshop of our university was held at the Affiliated Chaohu Hospital. Li Jun, the secretary of the university Party committee, delivered the opening speech; Cao Yunxia, the president of our university, conducted a keynote speech; and Liu Qunying, the deputy secretary of the Party committee, presided over the closing ceremony. The vice president Yu Yongqiang presided over the opening ceremony and made the closing speech. Other university leaders Zhu Qixing, Chang Yejun and Xiao Shenglong attended the meeting as well.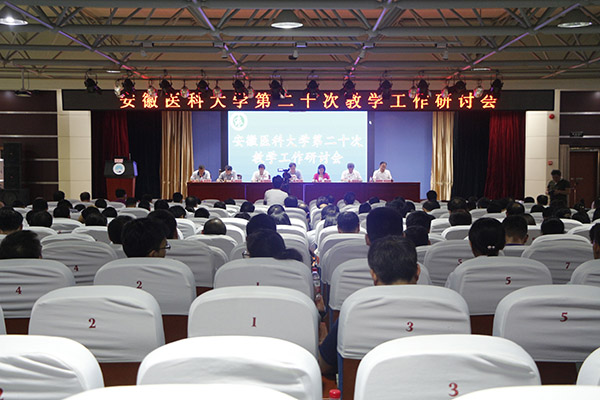 Li Jun pointed out that this teaching workshop serves as a further implementation of the spirit of the National Conference on Undergraduate Education in New Era, whose focus is on the specialty building, the quality of personnel training and the construction of first-class undergraduate education of our university.
Cao Yunxia conveyed the spirit of the important speech delivered by Minister Chen Baosheng at the National Conference on Undergraduate Education in New Era.In the keynote report titled "Building First-Class Undergraduate Education with Professional Assessment and Certification", professor Cao reviewed the achievements of the undergraduate education and teaching work in the past academic year of our university, and asked everyone to study and practice national standards in the undergraduate professional assessment, clarify the double identity, be goal oriented and advance all kinds of work systematically.
At the meeting, representatives from School of Nursing, First Clinical Medical School, School of Pharmacy, School of Public Health, School of Basic Medicine, and School of Stomatology exchanged views on the professional evaluation work carried out by respective professional cooperation committees.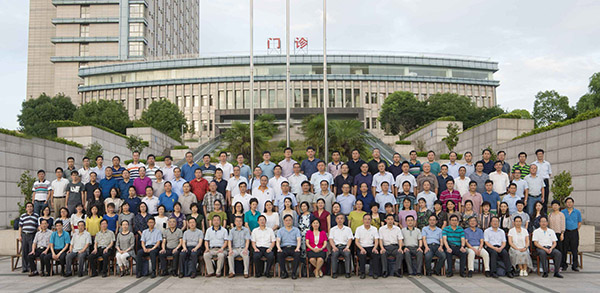 More than 240 representatives, including the deans of each school, the vice deans in charge of teaching work, teacher representatives, teaching supervisors, chief leaders of respective functional departments, directors and secretaries of teaching and research offices of the Affiliated Chaohu Hospital, attended the meeting.Assigned into five groups, they conducted a lively discussion onprofessional evaluation and certification, the revision of the personnel training program and the current status of international medical educationand put forward many constructive suggestions based on the status quo of AHMU.