On July 26, 2018, the "China-ASEAN Medical Education University Alliance" led by Suzhou University and Guizhou Medical University held the Alliance Inaugural Meeting and President Forum at Guizhou Medical University. Cao Yunxia, President of Anhui Medical University, attended the meeting and made a speech "Report on the Trinity and the Cultivation of Contemporary Good doctors" at the President Forum.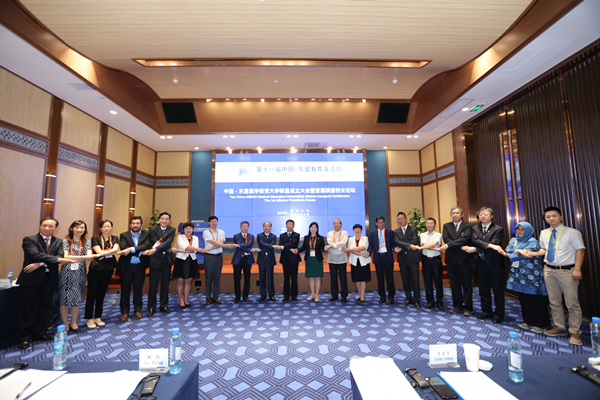 The China-ASEAN Medical Education University Alliance consists of more than 30 colleges and universities from China, Laos, Vietnam, Malaysia, the Philippines, Thailand, Cambodia and other ASEAN countries. Within this framework, the Alliance will establish research and training mechanisms in the field of teaching including sharing of medical education courses as well as teachers and students exchange programs, focus on exploring and establishing the China-ASEAN Medical Joint Laboratory, strive to integrate university think tanks among nations, build multi-disciplinary academic cooperation brands, and establish a China-ASEAN university cooperation website to transfer ideas to the world and enhance the international influence of the alliance.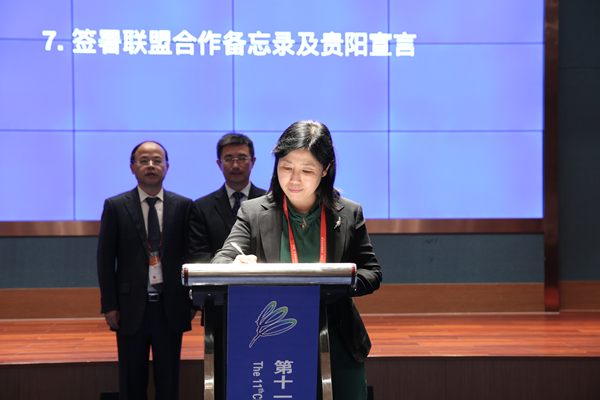 The meeting issued the alliance charter, signed the memorandum of cooperation between the alliance and the Guiyang Declaration. Anhui Medical University was elected as the vice chairman unit of the alliance.
AHMU actively participates in the alliance activities and builds a new connotation and a new mission that medical education is given in the new era. It also has important practical significance for AHMU to expand international education, cooperation & exchange under the background of "Belt and Road".