During the Mid-Autumn Festival, in order to let international students feel different holiday atmospheres, School of International Education has carried out a variety ofMid-Autumn culture-experiential activities.The school leaders and counselors celebrated the festival with the international students together.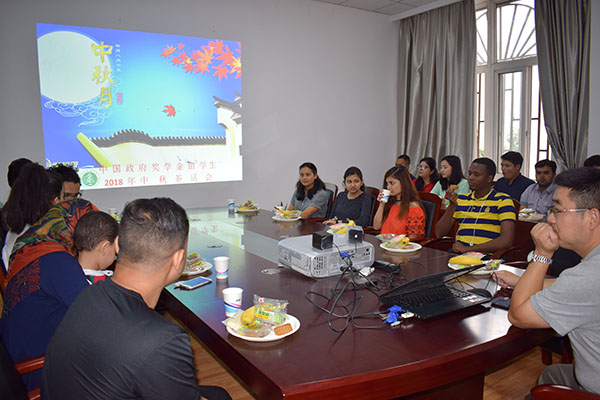 As one of the most important culture-experiential bases for international studentsof our university, YuanquanHui-Culture Museum has designed the festival activity "Words about Ancient Bricks" for freshmen of Batch 2018. More than a thousand pieces of ancient bricks, spanning more than two thousand years, from the Qin and Han dynasties to the Six Dynasties, were within reach, making the freshmen, who cameto Hefei only one week before, amazed. During the visit, the students also personally experienced the Han-brick rubbings and mooncake-molds making, and tasted the traditional Chinese mooncakes of various flavors.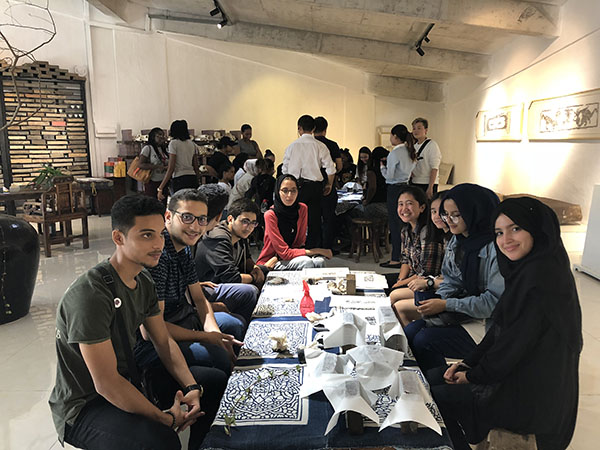 This year, our university has newly recruited three "China-ASEAN Maritime Silk Road Scholarships" students from Indonesia and Malaysia. The similar cultural backgrounds have made them "miss their beloved faraway more than ever on festival". Huang Huaxing, deputy dean of School of International Education, together with the counselors, went into the dormitory to visit them on the Mid-Autumn Festival, talking with them cordially and brought them holiday gifts and blessings. The school also held a Mid-Autumn Tea Party for Chinese-Government-Scholarshipstudents.They talked about the experiences and feelings of studying on campus, tasted Chinese mooncakes, and learned about the cultural customs of Mid-Autumn Festival in Anhui.
These activities can help international students to integrate into the academic environment in China more quickly, enhance their friendship, and lead them to feel the charm of traditional Chinese culture. In the future, School of International Education will promote traditional Chinese culture among students in more forms, so that they can understand Chinese culture deeply and strengthen cultural exchanges between China and foreign countries.