On October 16, 2018,the delegation led by Fasihuddin Bin Badruddin Ahmad, vice president of University Malaysia Sarawak, visited Anhui Medical University. President Cao Yunxia cordially met with the guests and had a friendly talk with them.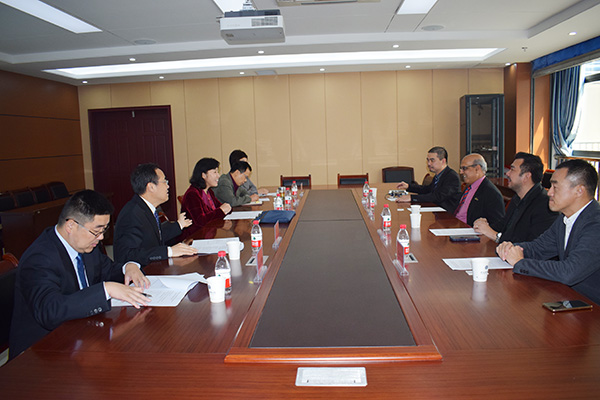 President Cao Yunxia presented a welcoming speech and made a detailed introduction to Anhui Medical University in terms of development history, discipline construction, specialty setting, scientific research achievements, international exchange and cooperation strategies and achievements of our university. Fasihuddin Bin Badruddin Ahmad introduced University Malaysia Sarawak as well and expressed his willingness to further deepen exchange and cooperation with AHMU. Subsequently, the both sides conducted in-depth talks on the exchanges of students, the further education and scientific research cooperation among teachers and researchers and so on.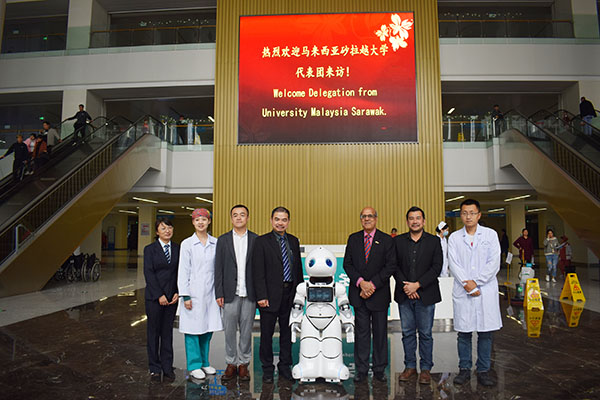 The delegation then visited the campus and the relevant facilities, and went to visit High-Tech Branch of the First Affiliated Hospital of AHMU. After hearing the detailed introduction of each department and observing the rescue helicopter, the areas like the pharmacy, the operation rooms, wards and waiting areas, the guests expressed their admiration for the construction of the affiliated hospitals of our university.
The heads of some functional departments and schools were also present.