From October 26th to 28th, sponsored by Anhui Pharmaceutical Association and Anhui University of Traditional Chinese Medicine, held by the Pharmaceutical Metabolism Committee of Anhui Pharmaceutical Association, the Fourth Affiliated Hospital of Anhui Medical University co-organized the Second Academic Annual Meeting of the Second Committee of Pharmaceutical Metabolism Committee with the theme of precise treatment and the Chinese and Foreign Hospitals Pharmacy Accurate Treatment Summit Forum.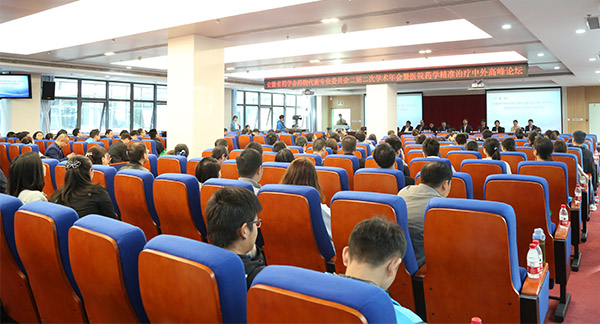 More than 20 experts from China and abroad, including Academician Wang Guangji of China Pharmaceutical University, Professor Zhou Huiping of Virginia Commonwealth University, Professor Grace L. Guo of Rutgers University of New Jersey, Professor Wang Changen of the National Natural Science Foundation, gave wonderful reports at the conference. More than 300 people from the Committee and representatives of hospitals at all levels attended the meeting.
The meeting focused on the latest and most cutting-edge academic achievements, analyzed the current status and trends of pharmacokinetics at home and abroad, explored the model of hospital pharmacy precise treatment, and opened up the vision of pharmacists and related professional medical staff. It provided a good communication platform for researchers on drug metabolism in Anhui Province.