Recently, the General Election Conference also known as 2018 Annual Symposium of Anhui Pharmacological Society was held in Anhui Medical University, with nearly 400 representatives from across the province present. Prof. Li Jun, Party Secretary of AHMU, attended the symposium.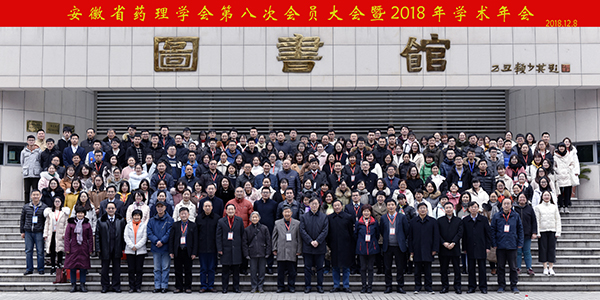 At the symposium, experts including Prof. Li Jun, Prof. Wei Wei, Prof. Hong Zongyuan, Prof. Liu Hao, and Prof. Zhu Guoqi gave wonderful academic reports on the research progress and leading edge of different fields in pharmacology. This symposium received 178 academic papers, held a speech contest accordingly among the young pharmacologists, and represented both the papers and the contest in a poster form. Prizes were awarded to the excellent papers, including 16 special awards, 32 first prizes, 44 second prizes and 68 Best Poster Papers of Communication.
Meantime a general election was held at the conference. The 8th Council of Anhui Pharmacological Society as well as its new Party Committee and Board of Supervisors were elected through recommendation, voting and other legal procedures. Prof. Li Jun was elected the Party Secretary and Supervising Chairman of the society; Prof. Chen Feihu was elected Director-General of the Council.