On the afternoon of December 20, 2018, AHMU students and scholars in Australia successfully held the 2018 Scientific Annual Meeting at the Menzies Research Institute of the University of Tasmania, Australia. This annual meeting provides a good communication platform for our students and scholars in Australia.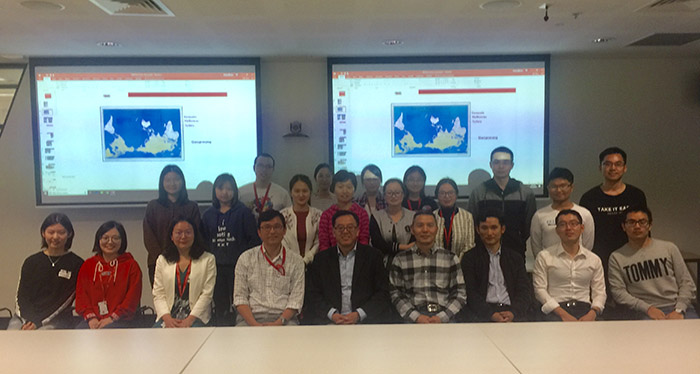 The annual meeting invited Professor Mark Nelson, who has just published three consecutive articles in the New England Journal of Medicine, to introduce us to the results of a multi-centre study using low-dose aspirin. Professor Ding Changhai, Deputy Director of the Menzies Research Institute, systematically described the development of osteoarthritis research and the correlation between inflammatory factors and osteoarthritis, combined with years of research results. Professor Rick Liu introduced the principles, discovery process, technical difficulties and related clinical applications of the latest and most commonly used gene editing technology, CRISPR/Cas9.
Subsequently, Dr. Wu Feitong reported on the factors related to the fall of middle-aged women. Dr. Ye Yuanzi, who just graduated with honours this year, gave a wonderful report on her doctoral research. Finally, Dr. Zhu Zhaohua introduced the latest construction and development of the domestic clinical research centre and potential challenges.
The atmosphere at this annual meetingwas active. Nearly 30 PhD students participated in the meeting, actively asked questions, actively communicated and exchanged ideas. Under the guidance of Professor Ding Changhai, the participants also conducted further communication on the difficulties, challenges and achievements during the doctoral period.