Recently, the university organized performance evaluation for faculty members who have finished studies abroad and members of the groups going abroad sponsored by the university. During the meeting, 35 faculty members returning from abroad did reports. Vice President Yu Yongqiang presided over the meeting.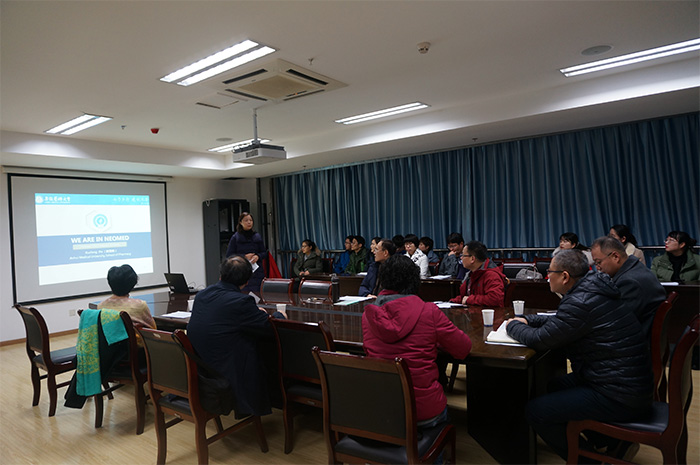 At the meeting, each teacher gave a summary report on the tasks and achievements when studying abroad as well as the work plans after returning, which fully demonstrated what they learned, thought about and achieved abroad.All the attendees had in-depth exchanges and discussions about how to apply what they learned to classroom instruction,clinical teaching for foreign students and promotion of teaching reform and innovation, etc. Meanwhile,they put forward their own ideas and suggestions.
After listening to the reports, Vice PresidentYu Yongqiang fully affirmed the achievements of everyone's study and work. He proposed that we should promote trainingabroad based on actual conditions; we should pay attention to not only the improvement of academic capability, but also the cultivation of practical ability; we should improve the performance evaluation mechanism for studying abroad so as to transform training results into the driving force to solve practical problems and promote the university's reform and development. Besides, we should allow people who finished studies abroad to play important roles in combining what they learned abroad with practices such as teaching, scientific research, and clinical practice so as to put good experience into practice.
The heads of School of International Education, Department of Studies, Department of Science and Technology, Department of Personnel and related schools as well as experts attended the meeting.