On December 19, 2018, president of Converse College Krista Newkirk accompanied by the other three, visited Anhui Medical University. President Cao Yunxia cordially met with the guests and had a friendly talk with them.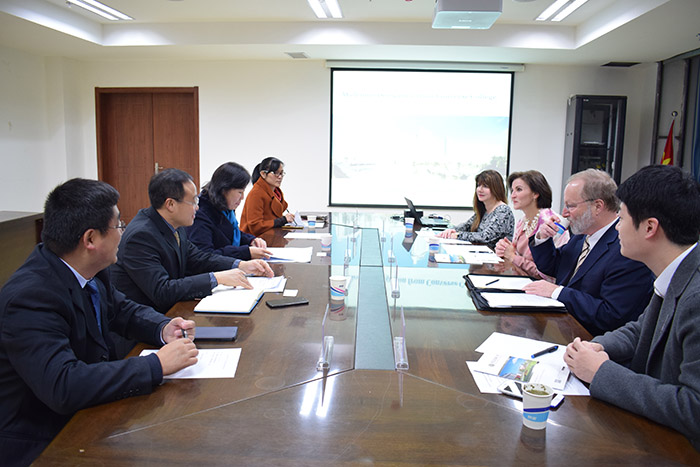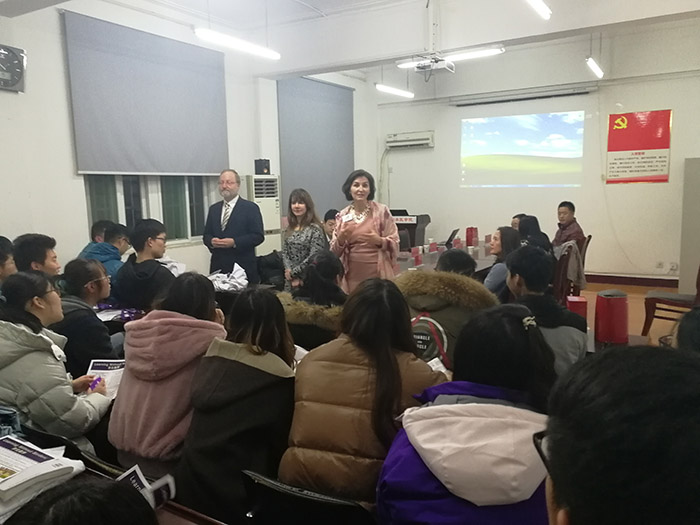 President Cao Yunxia made a detailed introduction of Anhui Medical University in terms of development history, discipline construction, specialty setting, scientific research achievements, international exchange and cooperation strategies and achievements of our university. Krista Newkirk introduced their university as well and expressed his willingness to further deepen exchange and cooperation with our university. Subsequently, the both sides conducted in-depth talks on the exchanges and internships of students, the further education of teachers and teachers joint teaching and so on.
The delegation then visited the campus and the relevant facilities, and went to the First Clinical Medical College to have a discussion with the students of 2017 batch majoring in Medical Laboratory Technology (Chinese and foreign joint training) .
The heads of some functional departments, schools and affiliated hospitals were also present.