On December 13, 2018, the first Anhui Foreigners Chinese Contest with the theme "opening the windows of Anhui and building Chinese bridges" was held in Anhui Radio and Television Station. Our university and Anhui Agricultural University formed the team of "speaking and singing happily", competed with the strong opponents from the other universities in the province and finally awarded Best Organization Prize and became the Most Potential Team.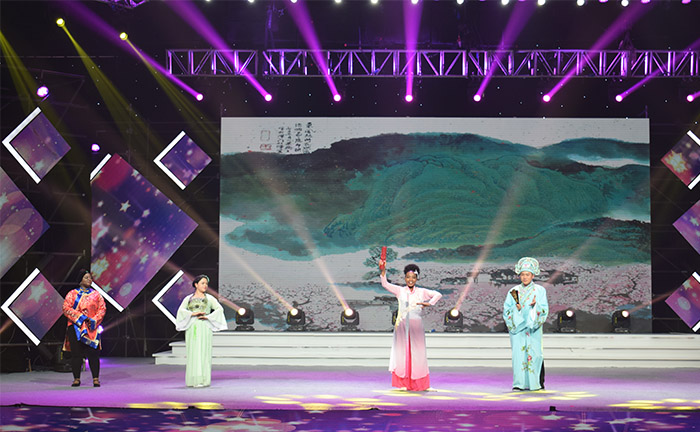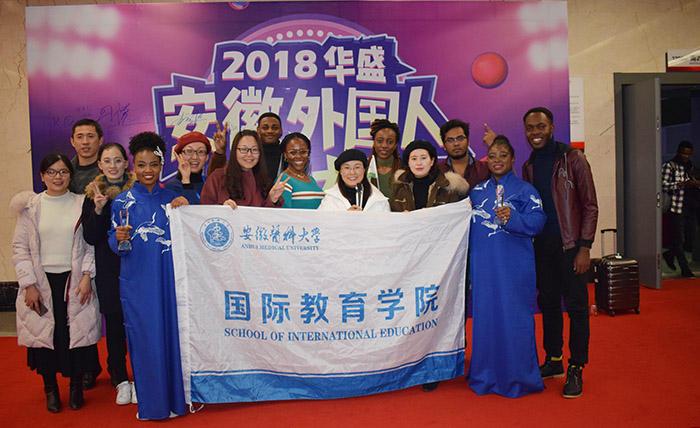 The contest was hosted by the Foreign Affairs Department of Anhui Provincial Education Department, which consisted of three rounds: questions on Chinese and Chinese culture, independent talent display and Chinese talent competition. Our international students Molefhe Lerato Popagano from Booz Wana, Mah Tale Nina Flaure from Cote d'lvoire formed the team with two students from Anhui Agricultural University. Our Department of Teaching Chinese as a Foreign Language has undertaken the training of this competition. Our self-directed stage play Luzhou Romance combines African culture, Chinese traditional poetry, dance, Allegro, Chinese and foreign songs and other elements together, and it was highly complimented by the judges and gained the highest score in the round of independent talent display.
This contest aims to promote the interaction between Chinese and foreign cultures and enhance cultural self-confidence by displaying the unique flavor of Anhui regional culture, and further polish the brand of "studying in Anhui". Students from eight universities including University of Science and Technology of China, Hefei University of Technology, Anhui University participated in the contest.