With the joint efforts of various clinical disciplines, the 3D-printing template has been successfully applied to the medical-engineering research by the 3D-printing Lab of School of Life Science in our university, providing a new technology to accurately implant the radioactive seeds in the treatment of the malignant tumors.
As a paramedical technology, 3D printing is being widely used in different clinical departments. The 3D-printing Lab has been working with Department of Respiratory Intensive Care in Cadre Ward of the First Affiliated Hospital to develop the technology of designing and printing the non-coplanar guide-board to implant the radioactive seeds in the treatment of lung cancer. With their joint efforts, the 3D printing template was successfully applied to the seed-implantation treatment and the seeds were accurately laid out in the focus. The teachers and students in the fields of clinical medicine and bioengineering have made great contributions to the successful and accurate design, position-setting and restoration of the guideboard.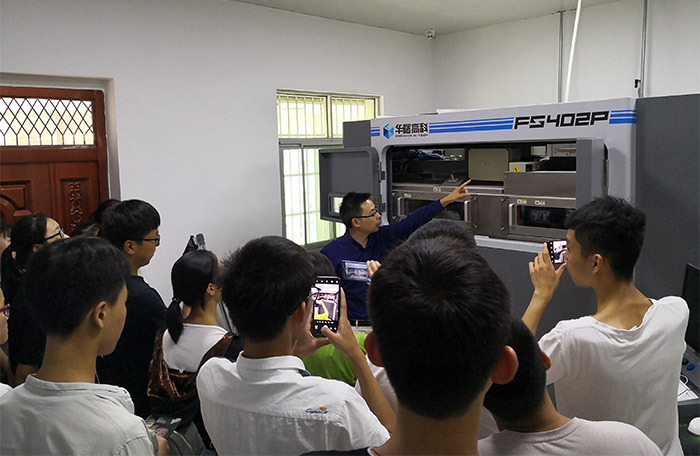 As an important part in teaching biomedical engineering,the 3D-printing lab has undertaken plentiful curriculum-reform work,improving the teaching content and adding the students' novitiate,which cultivates the biomedical talents to transform into the versatile medical-engineering talents. Atpresent,the undergraduate students who have been cultivated in the 3D-printing Lab not only grasp the knowledge in their own field, but also master the skills to re-specify the medical models and design and restore the medical guide-boards.