From January 23 to 24,2019, Seminar on the Implementation of National Key Research & Development Program which AHMU has participated in, namely the "Identification and Interaction of Environmental and Genetic Pathogenic Factors in the Infertile Population", was held in Hefei. President Cao Yunxia met with all experts attending the seminar.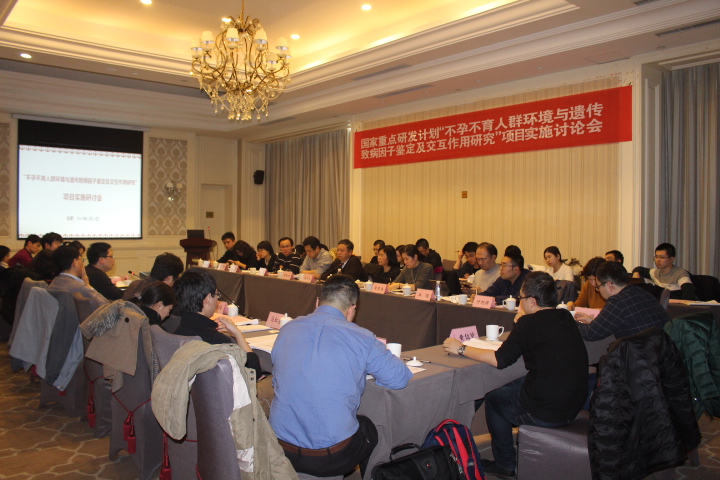 Prof. Hu Zhibin, the chief expert of the program and vice president of Nanjing Medical University, proposed an integrated planning, hoping that all program participants would gather strength, forge ahead, and finish the task on schedule andon quality, thus providing opportunity and platform for the future cooperation. Prof. Tao Fangbiao (program leader), Prof. Hu Zhibin, and Prof.Tian Chan introduced the program plan respectively. The attending experts spoke actively at the seminar and put forward a broad range of constructive suggestions, offering intellectual support to the successful implementation of the program.
This seminar was attended by experts in the fields of population cohort study, clinical study of infertility, omics study, animal model study and mechanism study from 8 medical universities and research institutes nationwide, including Nanjing Medical University, Peking University Third Hospital, Institute of Zoology-Chinese Academy of Sciences, Army Medical University, Huazhong University of Science and Technology, China Medical University, Ningxia Medical University and Anhui Medical University. They provided precious advice for the program to be implemented successfully.
The seminar was held by the Anhui Provincial Key Laboratory of Population Health and Eugenics.