On February 28, 2019, Dr. Wu Xi from Alice Lee Nursing Research Center of National University of Singapore was invited to present an academic report to the teachers and students of the School of Nursing of AHMU.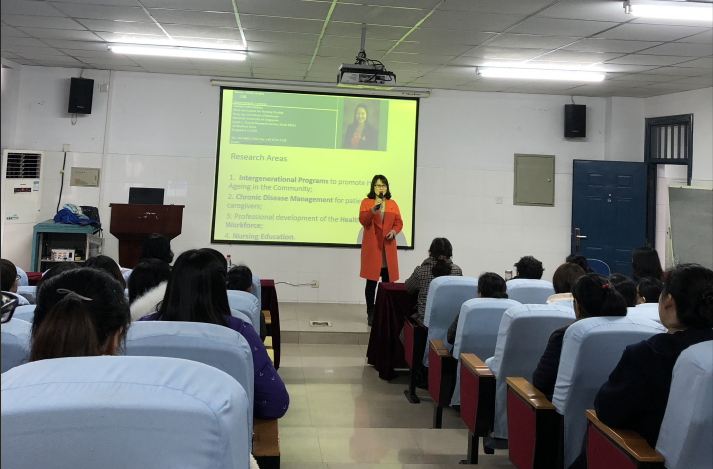 Dr. Wu Xi is currently working at Alice Lee Nursing Research Center of Yong Loo Lin Medical College, National University of Singapore. Dr. Wu Xi's research interests include nursing education, community health aging, chronic disease management, and professional development of medical staff. Dr. Wu has published more than 20 research papers in international journals, being a reviewer of four international nursing journals.
In the presentation, Dr. Wu Xi introduced his research projects, and shared in-depth the working experience of one of the nursing teaching research projects and the construction experience of an online course designed to improve the competence of clinical teaching teachers.
Teachers and students present at the meeting and Dr. Wu Xi had an in-depth exchange and discussion on the methodology of nursing teaching research topics and the problems in the standardization process of clinical nursing teaching. Dr. Wu Xi was presented with a souvenir by Hong Jingfang, Dean of the School of Nursing.