On April 1, 2019, Wang Jun, Associate Vice President of University of California, Riverside, visited our university. President Cao Yunxia met the guests cordially and held friendly talks with them.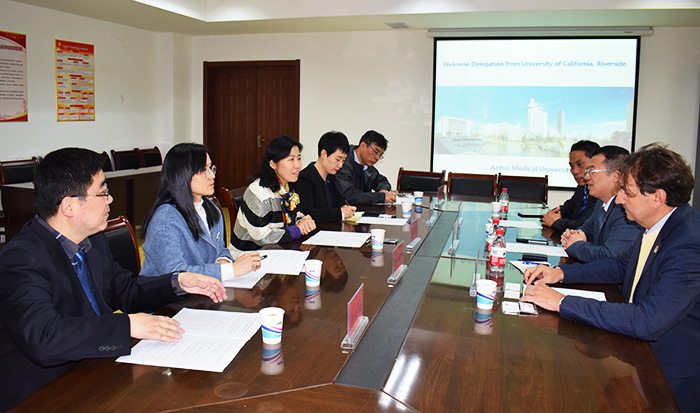 Cao Yunxia warmly welcomed the delegation's visit and reviewed the cooperation and exchanges between the two sides over the past year. The two sides held in-depth talks on student exchanges, teachers' long-term and short-term exchanges and scientific research cooperation.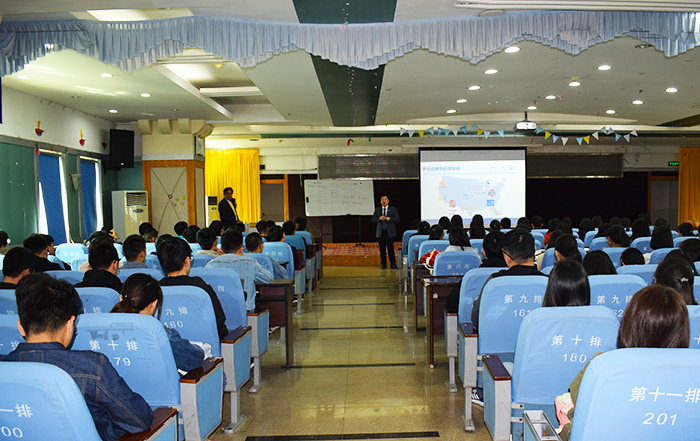 Subsequently, the delegation gave a lively lecture and answered questions and doubts on the exchange of students between the two universities and the preparatory project for postgraduate students in School of Basic Medical Sciences. More than 150 students from the whole university participated in the lecture. At the event, the participants showed great interest in the project and spoke enthusiastically on related issues.
Some staff from administrative departments of the university and leaders of the relevant schools were present at the meeting.