The 2nd academic conference of Academician Sun Yinghao's workstation in the First Affiliated Hospital of AHMU was held from March 22 to 24, 2019, which was also the 12th Surgical Presentation of Minimally Invasive Urological Surgery of Anhui Province in 2019 and the 6th Annual Conference of Urology Department of Anhui Medical University. Li Jun, Secretary of the Party Committee of AHMU attended the opening ceremony of the conference.
Professor Sun Yinghao, Academician of the Chinese Academy of Engineering, President of Naval Medical University and Chairman of Urology Branch of Chinese Medical Association, delivered a speech titled Opportunity, Platform and Capability : A Brief Introduction to Innovation. From the aspects of seizing the opportunities, constructing the platforms and innovating capabilities, he explained the importance of combining the innovations of thinking, theories and practice, using simple but profound philosophical theories and vivid videos and expressing his expectation for everyone to be thoughtful, responsible and reliable in study and work.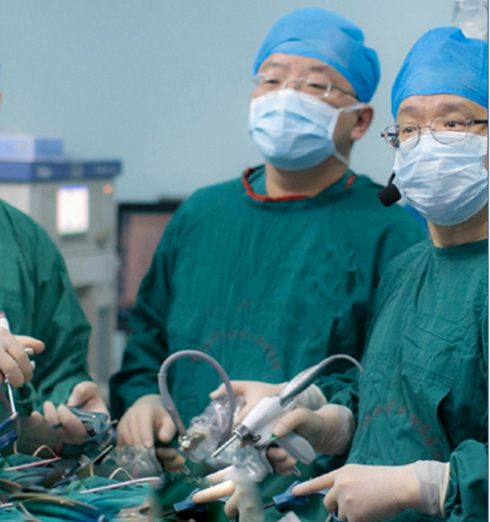 The academic conference mainly focused on the presentations of minimally invasive urological surgeries, urological experts from Chinese Medical Association and many famous hospitals attending the conference for academic exchanges. It provided a good platform for urologists in Anhui and the surrounding provinces and cities to communicate and study via the lectures and technology sharing. Urological surgeries adopting Da Vinci surgical robot, laparoscopy and minimally-invasive lumen technique were further popularized at the conference, offering a better vision for the clinical diagnosis and treatment of urological diseases.
The summit forum of directors of urology departments in Anhui province and the congress of Urology Branch of Anhui Medical Association were held before the conference.
The conference was hosted by Anhui Medical Association and its Urology Branch, and Anhui Physician's Association supported it, with Urology Department of Anhui Medical University and the department in the first affiliated hospital undertaking the organization. More than 400 urologists in our province actively took part in the conference.