On the afternoon of December 12, 2019, the unveiling ceremony of the first five Provincial Internet Hospitals was held in Hefei, which also marked the establishment of the Supervision Platform and Quality Control Center of Online Healthcare in Anhui Province. The First Affiliated Hospital and the Second Affiliated Hospital of our university were officially among the first batch of Internet hospitals of Anhui Province. Mr. Shan Xiangqian, Secretary of the Leading Party Members' Group of Provincial Health Committee, and Mr. Wang Song, Secretary of the Leading Party Members' Group and Director of Data Resources Administration, awarded the representatives from the five hospitals.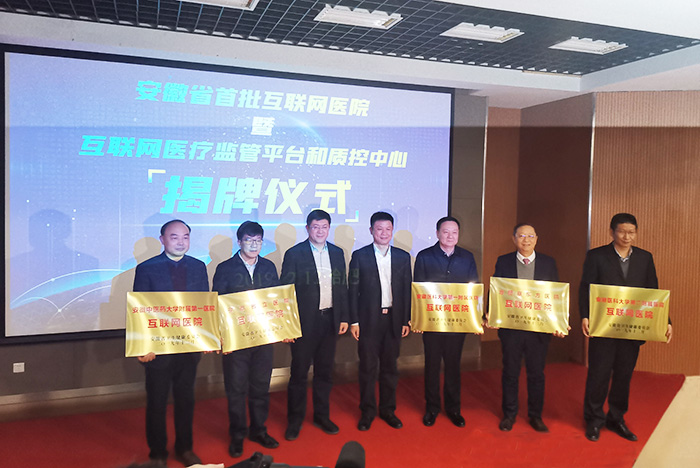 As the top comprehensive hospitals in Anhui Province, The First and Second Affiliated Hospitals of Anhui Medical University were identified with qualifications for Internet diagnosis and treatment, marking our new step and achievement in the construction of smart, intelligent and digital hospitals.
Through innovative Internet technology and with the beneficial experience in the national-wide practice of healthcare services, in the future, our two hospitals will be improved into a people-friendly healthcare platform with advanced technologies, novel models, convenient services, and multiple benefits to the masses, so as to truly realize people's happiness of "more data, fewer fusses".