Delegation of Brenau University, including Anne A. Skleder, President of Brenau University, Ed Schrader, President Emeritus, and Peter Miller, Chairman of the Board of Trustees, paid a visit to our university from November 15 to 16, 2019. Gu Jiashan, Secretary of the CPC Committee of AHMU and Cao Yunxia, President of AHMU met with the foreign guests respectively.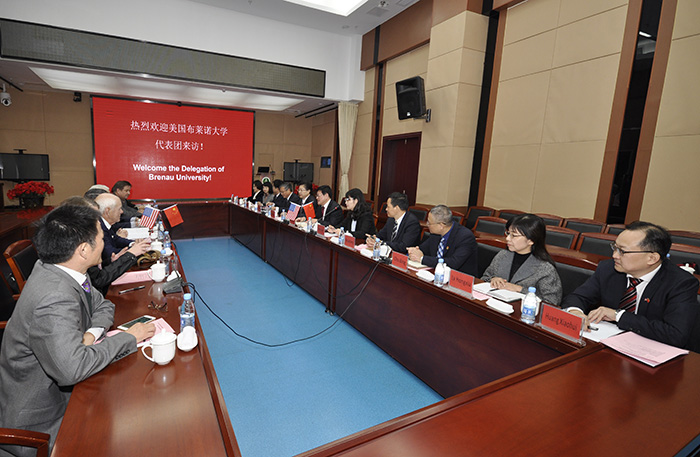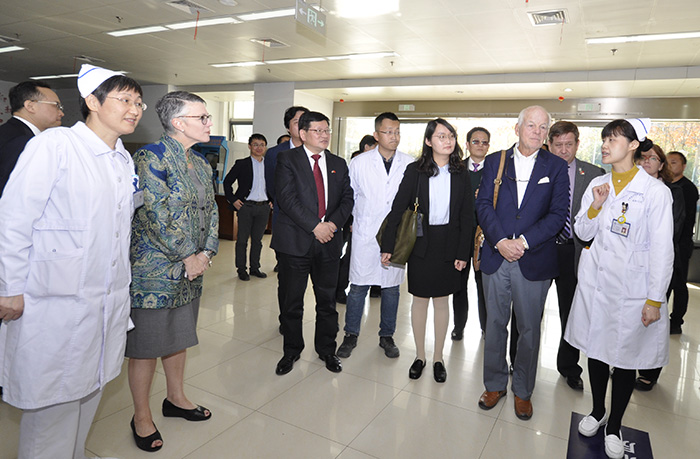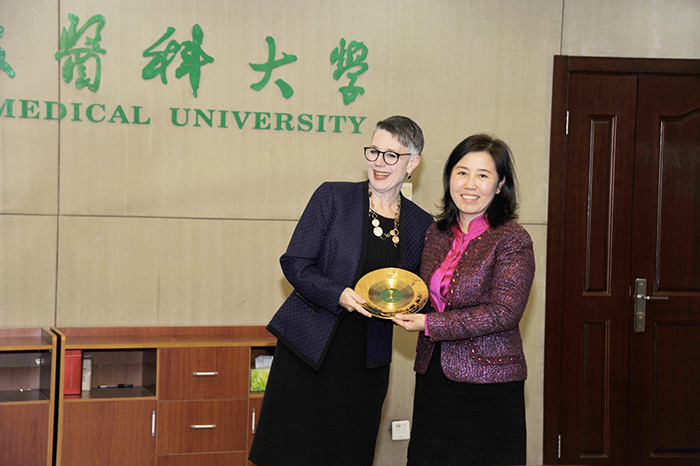 During the visit, the delegation of Brenau University visited Experimental Teaching and Learning Center, Scientific Research and Experiment Center, School of Pharmacy and High-Tech Branch of the First Affiliated Hospital of AHMU.
Brenau University is a renowned institution of higher education in the southern United States. It was built in 1878 and is the oldest Greek aristocratic college in Georgia. The university is rigorous in education quality, and focuses on individualized quality education with diverse teaching modes. Nursing, physiotherapy, internal medicine, and pre-medicine education at the School of Health are first-class disciplines. Known as one of the best universities in the United States, Brenau University is also approved by the Chinese Ministry of Education as one of the 100 famous American universities in the first batch.