Recently, based on the theme of "protecting health, fighting COVID-19", the Global Taijiquan Online Competition hosted by the China Wushu Association was successfully concluded. Students of Anhui Medical University made outstanding achievement, winning three second prizes and a third prize.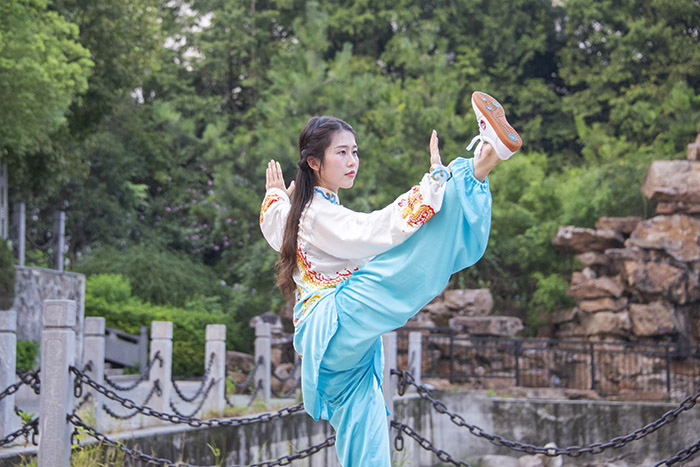 A total of 4335 contestants from 29 domestic provinces and 11 overseas countries participated in this 24-type Simplified Taijiquan Competition. For the competition, our students practiced seriously and made active preparations for garment, music and video recording. With their outstanding performance, Liu Xiaodan, Teng Yuzhu and Song Wenting from taiji team won second prizes and Wu Mengyao won the third prize, fully displaying their positive attitude towards life and good mental outlook.
In recent years, our students have won great prizes in domestic and international Taijiquan competitions, presenting AHMU's results in actively promoting the construction of taijiquan cultural brand. Acting according to the actual situation, the physical education department of our school intensively trained the contestants in the form of online teaching, further innovating the teaching mode of after-class Taijiquan training. It is also a new exploration in constructing taijiquan cultural brand of Anhui Medical University.