On the morning of June 29, 2021,AHMU and Marist University of Mérida held an online meeting to further strengthen exchanges and cooperation. Liang Chaozhao, the vice-president of AHMU, attended this meeting.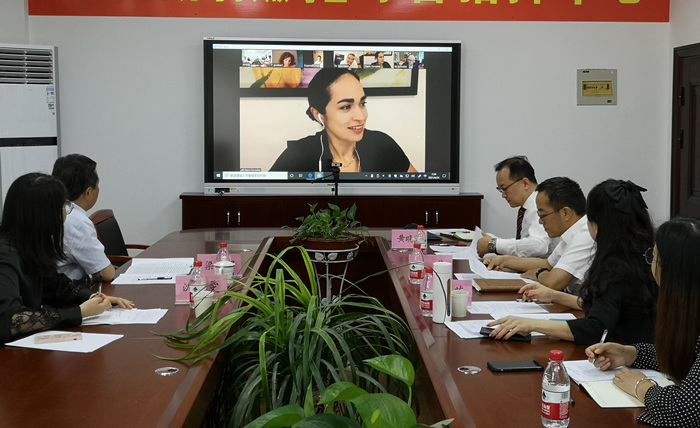 At the meeting, representatives of the two universities discussed the cooperation matters in detail including the scientific collaborations and academic exchanges in the fields of nutrition and metabolism as well as students' short-term exchange, discovering more definite starting points and integrating points for further communication.
Marist University of Mérida, founded in 1996, is reported to be one of the fastest-growing universities in Southeast Mexico. Yucatan, the state in which the university is located, is the hometown of Indian Maya. It is renowned for its abundant cultural resources with plenty of Mayan ruins.
The meeting was also attended by directors from International Exchange and Cooperation Department and School of Public Health.