On the afternoon of September 18th, 2021, Huang Huaxing, Secretary of the CPC Committee of School of International Education(SIE), accompanied by all the counselors of SIE, visited the international students living in No.2 Shangmei Building of Meishan Campus of Anhui Medical University to expresstheir festival greetings to them.There they presented delicate moon cakes to students for celebration and also checked potential security risks in students' dormitories.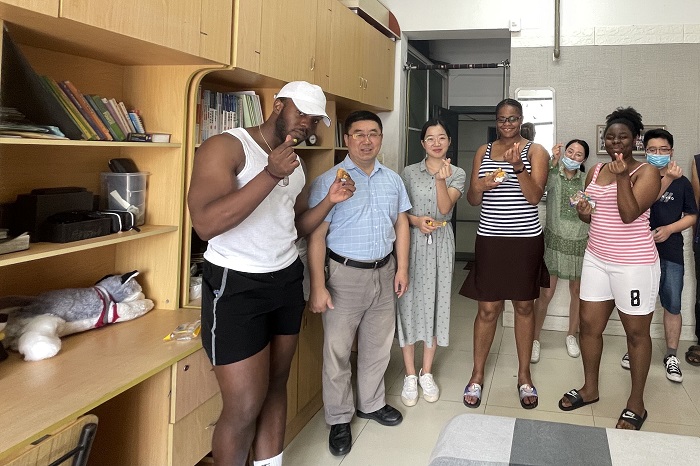 During the visit, Huang Huaxing, on behalf of all the faculty and staff of SIE, expressed his festival wishes to the international students. He hoped that the students could feel the warm and loving atmosphere of traditional Chinese festivals and the solicitude from the teachers. In the face-to-face communication, he asked students about their study and life in detail, and urged everyone to strengthen their safety awareness and improve the ability of safety.
During the free talk session, international students extended their gratitude to the school for their care and love. They expressed their determination to study medical knowledge conscientiously and keep improving their practical skills. They sincerely wished that their dream of being a good doctor can be realized as soon as possible so that they can contribute to building a community of common health for mankind.