Recently, the results of the "Study in the Yangtze River Delta" micro-video competition, one activity of the "Dream in Zhejiang, Build the Future Together" program for international students in the Yangtze River Delta, were announced. The video "I am Liu Yi" by Bao Wen and other international students of AHMU won the first prize, the highest award among participating colleges and universities in Anhui Province.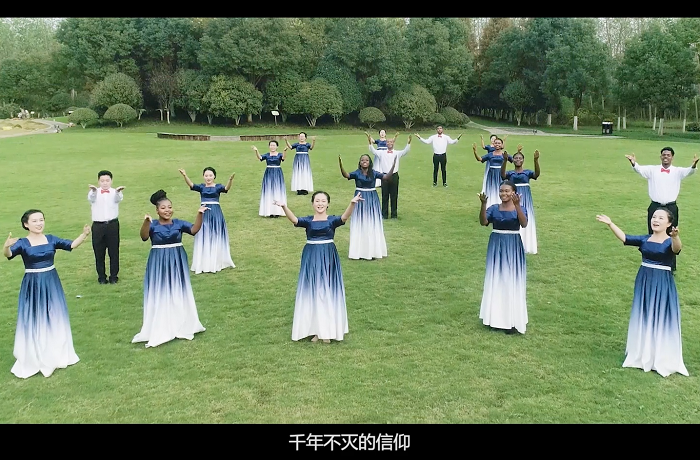 The organizing committee of the competition selected 59 winning works, including 1 special prize, 4 first prizes, 8 second prizes, 16 third prizes, and 30 excellence awards. The video "I am Liu Yi" was produced by 6 international students, including Bao Wen, a Jamaican student, and Zheng Lingjia, a Malaysian student. It was under the full guidance of the teachers of the School of International Education. The faculty members of the School of International Education, some international and Chinese students participated in the filming. The work is unfolded from the perspective of an international student who goes by the pseudonym "Liu Yi" (a medical student studying abroad), and is shot from three perspectives covering medical study, urban development, and cultural life during his study in Anhui Province. It shows the changes and development of Hefei, Anhui, the Yangtze River Delta and even China in the eyes of international students. It is finally sublimated through the song and dance performance "Wanjiang", expressing the vision of "China will do well only when the world does well, and vice versa".
In order to better cultivate compound international medical talents knowing and befriending China, AHMU practices the principle of promoting learning by competitions and thus keeps organizing international students actively to participate in various competitions at all levels for a long time. Our university will take this award as an opportunity to further actively integrate into the national strategy for the integrated development of the Yangtze River Delta region, enhance the feelings of international students to know and befriend China, and promote the brand of "Study In AHMU".